Employee Spotlight: Joaquin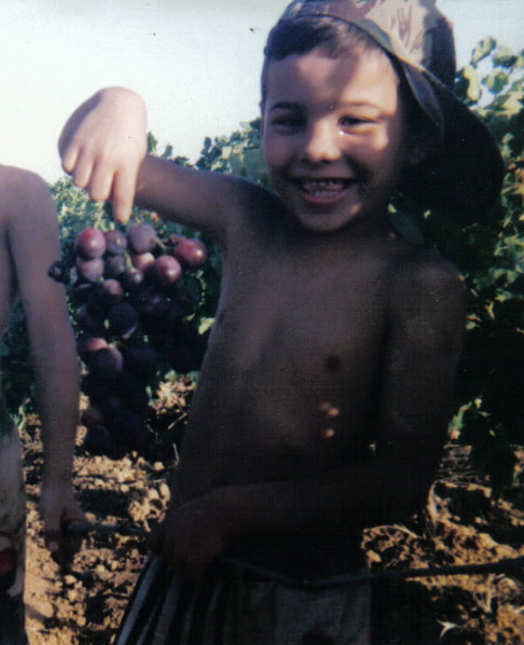 Meet our iconic designer Joaquin
Joaquin has been designing classics since 1986.
What programme or software can you not live without?
I couldn't live without Font Explorer. A program that allows me to catalog and visualise fonts like no other. For me typography is an essential part of my work and I need to have them organised and ready for when the day comes to use them.
Who or what inspired you to pursue the career you have today?
I was very inspired by Oliver Vaughan (v23). An English designer who worked all his life for the record label 4AD (Pixies, Cocteau Twins, Pale Saints, TV on the Radio, etc). I remember seeing those covers when I was a teenager and saying to myself: They are wonderful! I designed my first record when I was 16 years old and today 20 years later I still get very excited when I'm called to design a record.
How do you prefer to start your day?
For me a good day starts at 09.30 with a great double coffee and a cigar. Checking emails and mentally building my tasks for the day. And be ready for work at 10.30. I hate getting up early.
Describe your role at Originate in 5 words.
How could you do that?
Where were you born?
In Huelva but I moved back to Cadiz after 2 months.
What's your favourite movie?
Any film by Aki Kaurismäki.
What's the best advice you can give to someone who just started their career?
Work as hard as you can but don't take it too seriously. And never forget that the love in what you do is much more important than the technique with which you do it.
Are you right or left-handed?
Left hand of thought. Right hand to move the mouse and brush my teeth.
Pineapple on pizza – yay or nay?
If you like pineapple on pizza it's going to be hard for us to be friends. Next question, please.
What skill do you think everyone should learn?
Perseverance and self motivation.
What was your first job?
Making a 200-page catalog of bolts, nuts, pipes, etc. And to draw logos that came on napkins, on drawn paper and in other even worse formats.
Given the choice of anyone in the world, whom would you want as a dinner guest?
I would love to have a night out with Tibor Kalman.
What's one thing people don't know about you?
I have a professional football coaching qualification and I am also a great badminton player.