Instagram for Business
It's no secret that Instagram is a fantastic platform for businesses and is now a platform that is discussed at boardroom level, which means more budget is going to be allocated to the platform through advertising spend and content creation. It can be hard to keep up with global brands, however, there are a few techniques to help your brand gets noticed and doesn't get unfollowed.
#1. Develop a style for your Instagram
Don't just start firing up photos of everything to do with your business. Look at who your followers are and consider what they want to see. You want your page to look professional so don't be afraid to edit the photos and use filters. One tip is to use the same filter for all your posts, this will give your feed a consistent and professional look and feel.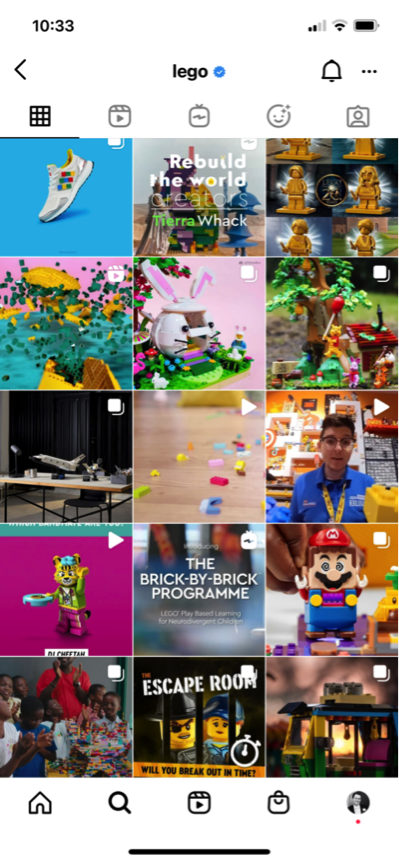 #2. Don't buy followers!
It's tempting for businesses to buy followers, however, the majority of these 'followers' are inactive or bot accounts that won't engage with or purchase your product. At the end of the day they will have an adverse effect on your metrics because of this inactivity.
Always grow your follower base organically, in the early stages your early adopters will get the attention that only early adopters deserve and they will help your brand by becoming brand champions.
#3. Pay attention to your profile
The best Instagram profiles all have the same few characteristics, a memorable username, a profile picture that is brand relevant, a consistent feed of Stories and photos, a short but informative bio, and finally a link to a relevant landing page.
Other things to do are, make sure your account is public, change your profile picture to mark specific occasions (e.g. Christmas, Pride, and International Women's Day), and use a trackable link in your bio.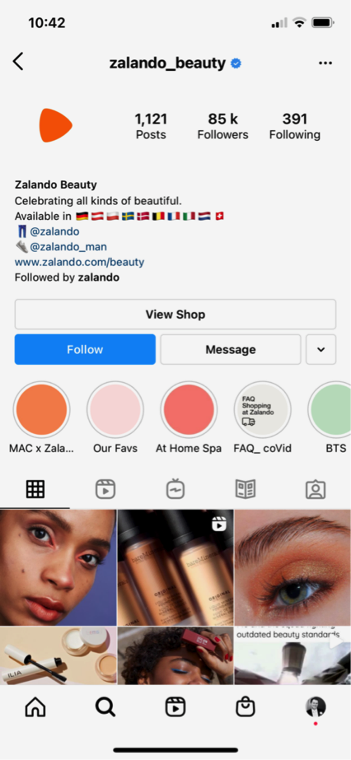 #4. Keep an eye on what other brands are doing
A lot of marketing is staying ahead of your competition, so always keep an eye on what they are doing on social media. We also recommend keeping an eye on what other brands are doing outside of your industry and see if you can create content similar for your business.
If you are looking for inspiration take a look at some of these accounts: Lego, Lululemon, Sonder, Moleskine, GymplusCoffee, Ikea and Knomo.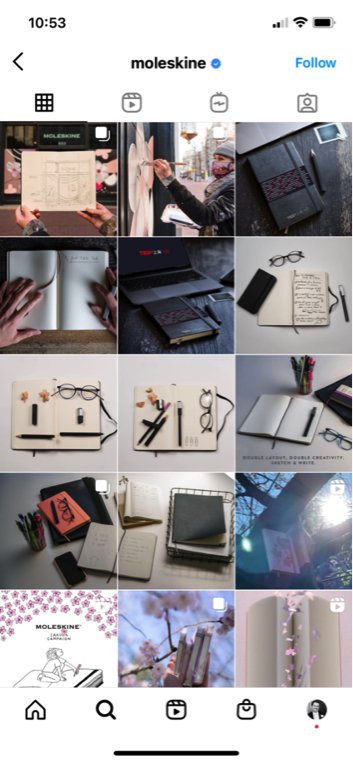 #5. Sell, sell, sell!
Shoppable posts on Instagram are becoming more and more popular for big brands and small independents. Thanks to this feature, users can complete their buying journey, from discovery to checkout, without ever leaving the Instagram app.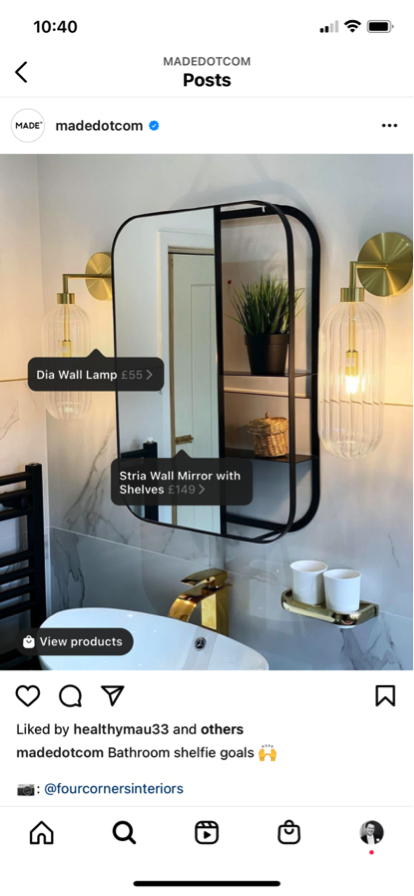 #6. Keep on top of the analytics
Earlier this year Instagram launched its professional dashboard. The tools in the dashboard allow you to track your performance, grow your business and stay informed of new features.
If you would like to improve your Instagram and social media performance contact us today – hello@originate.ie